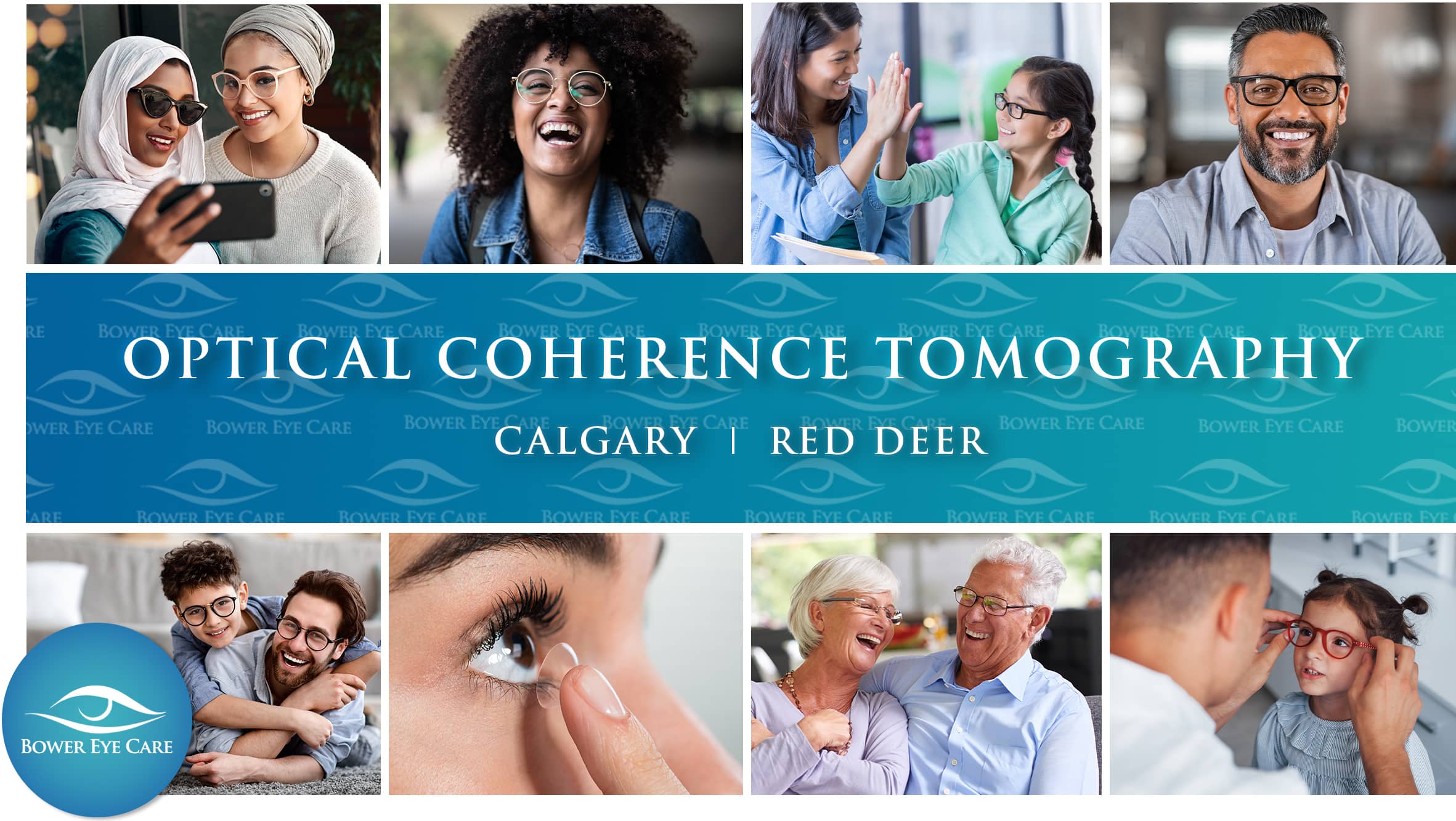 Optical Coherence Tomography (OCT) is a non-invasive imaging technique that provides high-resolution 2D and 3D cross-sectional images of your eyes. This technology uses reflected light beams to give your optometrist a comprehensive, detailed image of the layers of your retina and other layers inside your eye. Your retina is a thin layer of tissue at the back of your eye that contains millions of light-sensitive cells that are responsible for receiving and organizing visual information. OCT gives your eye doctor information about the thickness of your retina's layers to aid in the diagnosis and monitoring of eye diseases such as glaucoma.
The Value Of OCT For Ocular Diagnosis And Treatment
The technology leveraged by optical coherence tomography is responsible for significant advances in the detection and subsequent treatment of many retinal eye conditions including:
Age-related macular degeneration (AMD)
Macular holes, pucker, and edema (swelling of the macula)
Glaucoma
Optic nerve diseases and changes to the optic nerve and
Diabetic retinopathy
Risk of retinal detachment
Vitreomacular traction (VMT)
OCT technology is a powerful weapon in the fight against many rapidly progressing eye diseases with its ability to detect changes in eye health at the earliest and even pre-symptomatic stages. The team at Bower Eye Care is committed to empowering our patients to take control of their own vision and eye health by spending the time to carefully review the results of your OCT with you and to provide information, recommendations, and further testing if needed. With tools like optical coherence tomography, we are your partners in advanced eye care.
See Clearly in Calgary
Bower Eye Care provides an elevated level of eye health care to Calgarians with the most advanced diagnostic and treatment technologies.
We promise an elevated eye care experience for you and your family so that you can take control of your eye health ensure a lifetime of clear vision with the support of our optometrists and eye care professionals.
Call us at: 1-403-719-9990
Book Appointment
A Better Vision For Red Deer
Bower Eye Care has a clear vision of eye care for Red Deer.
Our expert team of optometrists and eye health professionals bring cutting edge diagnostics and treatment technologies to your city so you can see a future with optimal eye health and better vision for you and your family. Visit our Red Deer clinic and ensure healthy eyes for a lifetime.
Call us at: 1-403-309-2255
Book Appointment
Complete Eye Care For Your Family
From your child's first eye exam through to the treatment and management of age-related disease, Bower Eye Care is your family's ally in optimal eye health and clear vision for a lifetime. Our skilled and knowledgeable team offers complete eye care services with a patient-centered approach and a focus on education and empowerment.
An OCT scan is able to see the tissues in the back of the eye in high definition, which has improved detection and diagnosis, facilitated earlier interventions, and resulted in improved treatment outcomes.
Your Eye Health, Your Way

Bower Eye Care is committed to a patient-centred and collaborative approach to long-term eye health, diagnosis, treatment, disease management, and vision correction. The first step on the journey to a lifetime of ocular well-being and clear vision begins with a comprehensive eye exam. Take control of your eyes and book your children's, adults', or senior's eye exam today.
Your Guide To Clear Vision
With a focus on compassionate care and patient education, we promise to give every Bower Eye Care patient the time they need to understand their diagnosis, their treatment strategy, and their prescription for clear vision. Choose the best guide for your journey to optimal eye health with the team at Bower Eye Care.
Call us today at Calgary location: 1-403-719-9990 or Red Deer location: 1-403-309-2255
Reach out to us at our Calgary location by fax at 1-403-719-9992 or Red Deer location at 1-403-309-2241