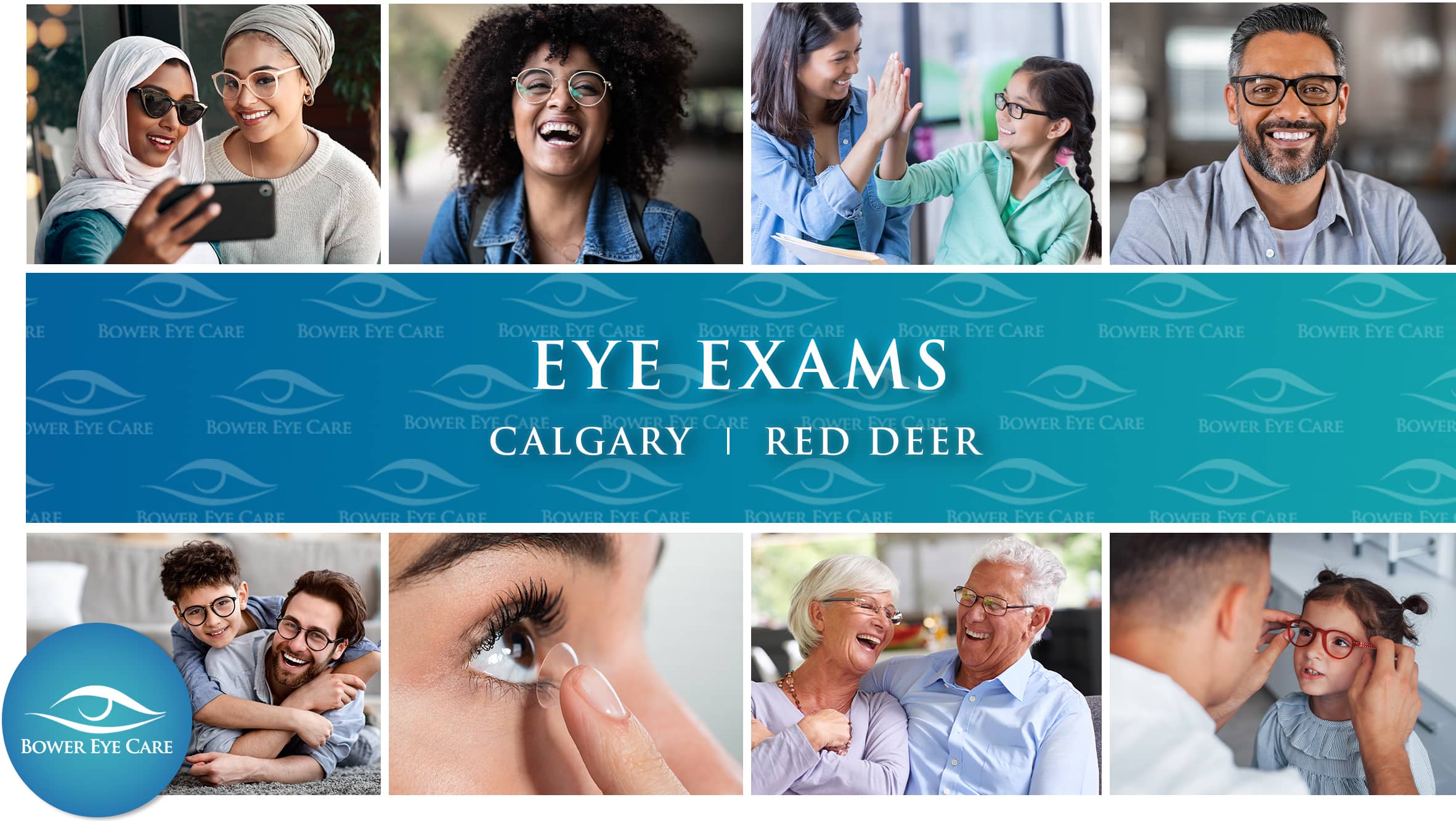 Bower Eye Care is committed to providing patients of all ages with an elevated eye care experience, including an assessment of the health of your eyes. Our optometrists and health professionals provide comprehensive eye exams for children, adults, and seniors with a focus on compassionate and careful treatment. We believe in providing informative education to empower our patients to take control of their eye health and see life clearly.
COMPLETE EYE CARE FOR YOUR FAMILY
From your child's first eye exam through to the treatment and management of age-related disease, Bower Eye Care is your family's ally in optimal eye health and clear vision for a lifetime. Our skilled and knowledgeable team offers complete eye care services with a patient-centered approach and a focus on education and empowerment.
Your Eye Health, Your Way

Bower Eye Care is committed to a patient-centred and collaborative approach to long-term eye health, diagnosis, treatment, disease management, and vision correction. The first step on the journey to a lifetime of ocular well-being and clear vision begins with a comprehensive eye exam. Take control of your eyes and book your children's, adults', or senior's eye exam today.
Your Guide To Clear Vision
With a focus on compassionate care and patient education, we promise to give every Bower Eye Care patient the time they need to understand their diagnosis, their treatment strategy, and their prescription for clear vision. Choose the best guide for your journey to optimal eye health with the team at Bower Eye Care.
Call us today at Calgary location: 1-403-719-9990 or Red Deer location: 1-403-309-2255
Reach out to us at our Calgary location by fax at 1-403-719-9992 or Red Deer location at 1-403-309-2241