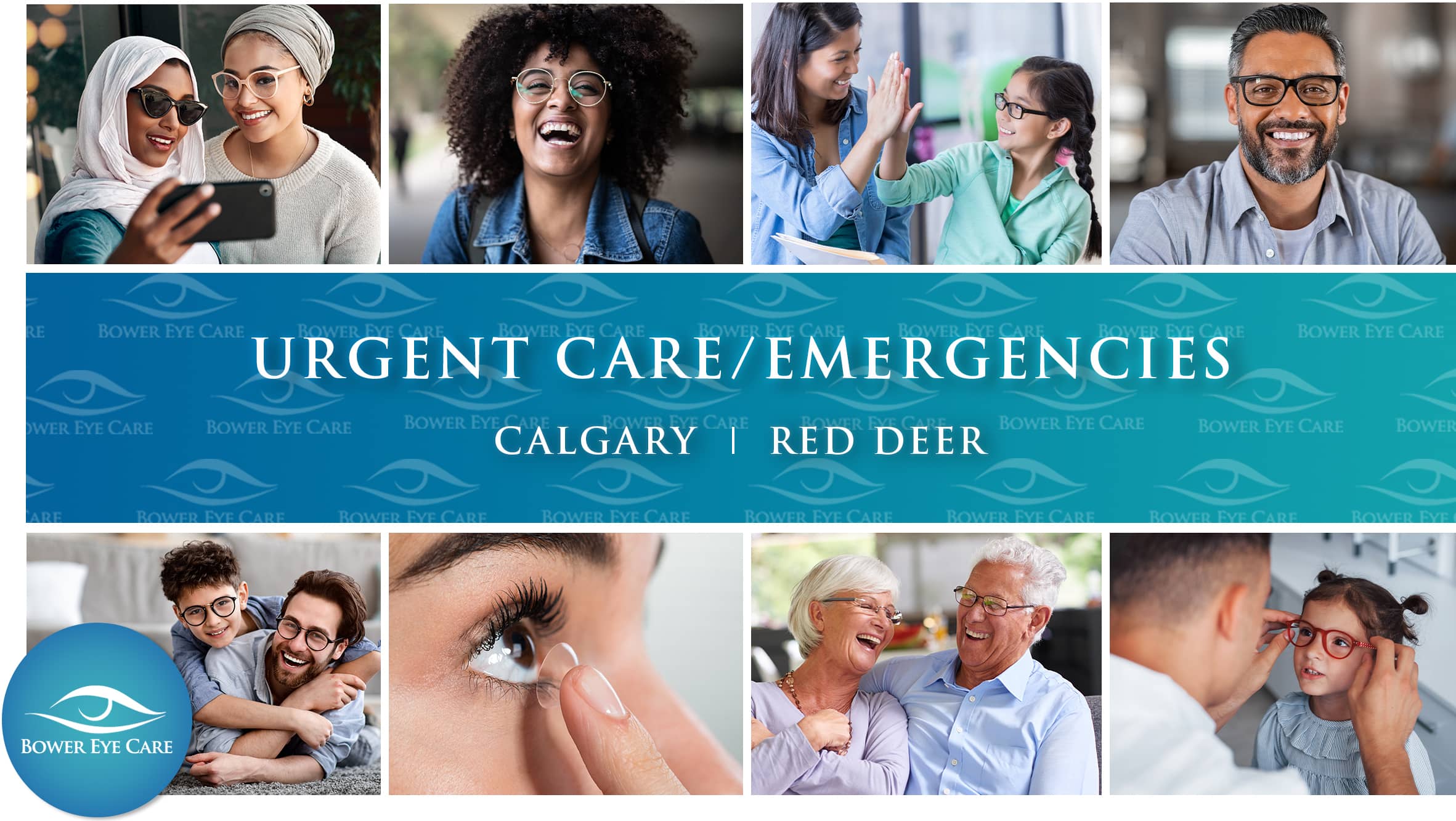 Eye disease can impact your life significantly and even rob you of your sight. Early detection and intervention are key to slowing the progress, treating, and controlling many common eye health concerns. Your optometrist is your ally in achieving optimal eye health for a lifetime. Healthy lifestyle habits that support clear vision and a regular schedule of comprehensive eye exams are your best tools for avoiding disease that can impact your vision and for managing diseases if they occur. Eye disease can happen to anyone at any time, but a good relationship with a skilled and knowledgeable optometrist can help you take control of your eye health.
How Your Optometrist Can Support Your Eye Health
Using the latest, most advanced technologies in eye care available, the team of eye professionals at Bower Eye Care are diagnosing and managing diseases like cataracts, glaucoma, macular degeneration, and diabetes-related eye disease with more precision than ever. Earlier and more precise diagnosis equals quicker treatment with better outcomes. At Bower Eye Care we follow a process of careful co-management with your current health specialists to keep up to date with any possible medical changes that may affect your vision or eye health. Our office can refer patients to ophthalmologists and other specialized care providers if further care and treatment is needed.
Bower Eye Care is committed to providing an elevated eye care experience and ensuring that our customers receive the most careful and comprehensive treatment in our clinic as well as with our collaborative health care partners. We promise to always take the time to educate and answer questions so that our patients are informed and empowered to make the best decisions regarding their eye health care.
See Clearly in Calgary
Bower Eye Care provides an elevated level of eye health care to Calgarians with the most advanced diagnostic and treatment technologies.
We promise an elevated eye care experience for you and your family so that you can take control of your eye health ensure a lifetime of clear vision with the support of our optometrists and eye care professionals.
Call us at: 1-403-719-9990
Book Appointment
A Better Vision For Red Deer
Bower Eye Care has a clear vision of eye care for Red Deer.
Our expert team of optometrists and eye health professionals bring cutting edge diagnostics and treatment technologies to your city so you can see a future with optimal eye health and better vision for you and your family. Visit our Red Deer clinic and ensure healthy eyes for a lifetime.
Call us at: 1-403-309-2255
Book Appointment
Complete Eye Care For Your Family
From your child's first eye exam through to the treatment and management of age-related disease, Bower Eye Care is your family's ally in optimal eye health and clear vision for a lifetime. Our skilled and knowledgeable team offers complete eye care services with a patient-centered approach and a focus on education and empowerment.
Eye Disease Management FAQs
Your optometrist is specifically trained to assess for a wide range of eye diseases as well as vision and overall eye health. The team at Bower Eye Care has also carefully cultivated a network of trusted and qualified ophthalmologists and other specialized health care providers so that we can confidently make referrals when necessary.
Absolutely. If you have found a doctor you trust and are comfortable with, we are more than happy to work collaboratively with them to deliver the highest level of health care to you.
Your Eye Health, Your Way

Bower Eye Care is committed to a patient-centred and collaborative approach to long-term eye health, diagnosis, treatment, disease management, and vision correction. The first step on the journey to a lifetime of ocular well-being and clear vision begins with a comprehensive eye exam. Take control of your eyes and book your children's, adults', or senior's eye exam today.
Your Guide To Clear Vision
With a focus on compassionate care and patient education, we promise to give every Bower Eye Care patient the time they need to understand their diagnosis, their treatment strategy, and their prescription for clear vision. Choose the best guide for your journey to optimal eye health with the team at Bower Eye Care.
Call us today at Calgary location: 1-403-719-9990 or Red Deer location: 1-403-309-2255
Reach out to us at our Calgary location by fax at 1-403-719-9992 or Red Deer location at 1-403-309-2241